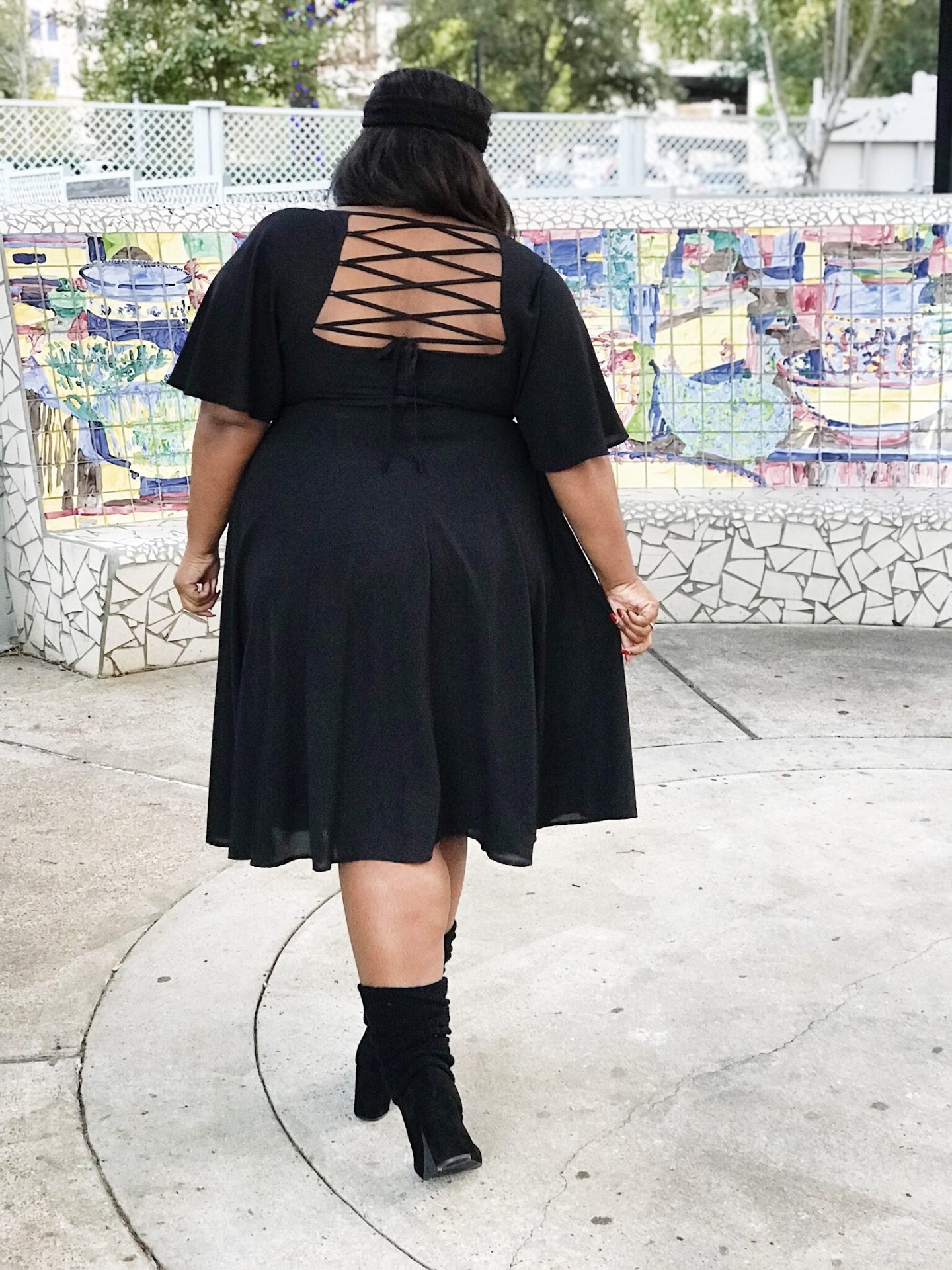 Dress | Booties | Socks | Headband
The year is coming to an end and I have so many things running through my mind. I'm getting ready to embark on some great adventures and new business moves, but because everything is so different I can't help but to be a little afraid of what I am getting myself into.
I have learned a lot about myself this year, especially when it comes to my emotions. My form of habit is "ultimate satisfaction". Most of the time when I am feeling uncomfortable about something, I will do what is necessary to make that feeling go away so I can get back to being comfortable.
When I am sad, I will do whatever to cheer myself up. Sometimes I find myself being bored, so I'll start moving around to feel busy or productive. Those aren't bad qualities right?
Well, there is one emotion that will not be following me into 2018, and that is fear.
I can name quite a bit that I have decided to put off in the name of fear. So many moves I have wanted to take have been set aside. There are also things I have wanted to stop doing, but I continued to do because I was afraid of who I will be without them.
This year I have learned that I have been the one to stunt my growth in my business and personal life. I don't mean to pat myself on the back, but I am so glad that I've finally come to this realization about myself. I'm even more glad that I paid attention to this "character flaw" while in my 20's…It has saved me so much time.
If you are like myself, please do not allow fear to hold you back from living the life you have always imagined. Go out and be the boss you have wanted to be. Be aggressive and go get the life you have wanted to live. With God on your side…no one is denying you any of these things but yourself.
I pray that you become all that you want to be. I will be striving to do the same right alongside you!
Until next time my loves,
-Ashley