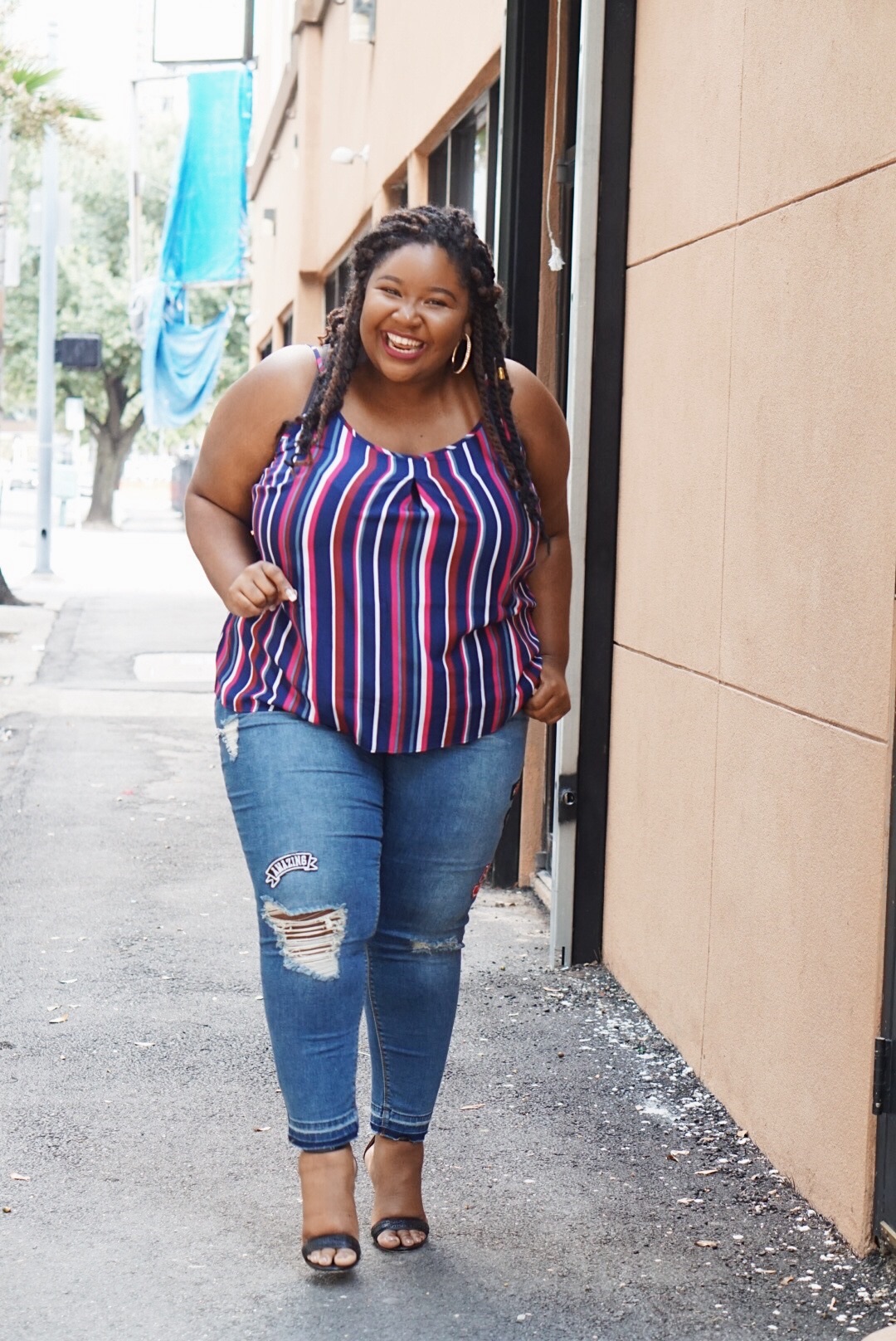 Top | Simply Be
Jeans | Simply Be similar here
Shoes | Just Fab (similar)
Earrings | Charlotte Russe (similar)
More Tops and Denim from Simply Be
Hello ladies welcome back 🙂
I know I can count on you guys to reassure me that I am not the only plus size woman that has a love/ hate relationship with her arms…like go ahead…tell me!
When I was at Curvy Con a couple of weeks ago, I heard Chanté of Everything Curvy & Chic say that she was in love with her arms. Cece Olisa was like "Really? That is the first time I've heard a plus size woman say that." and she wasn't lying.
Though I used to experience more discomfort than love of my arms, I completely understand why Chanté said what she did. I have seen many plus size women talk about how much they hate their arms, and how they will not wear sleeveless shirts because of being uncomfortable with showing their arms.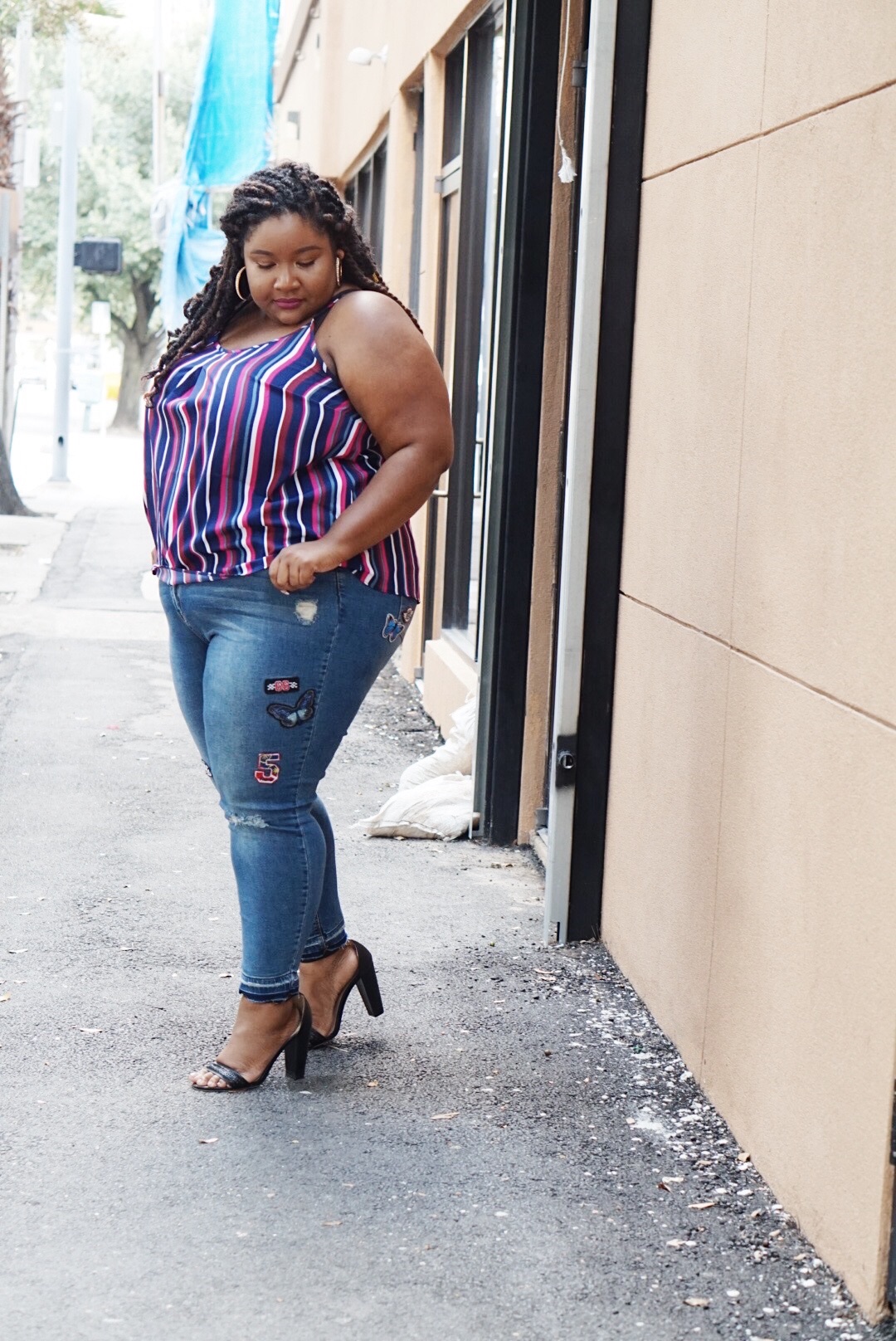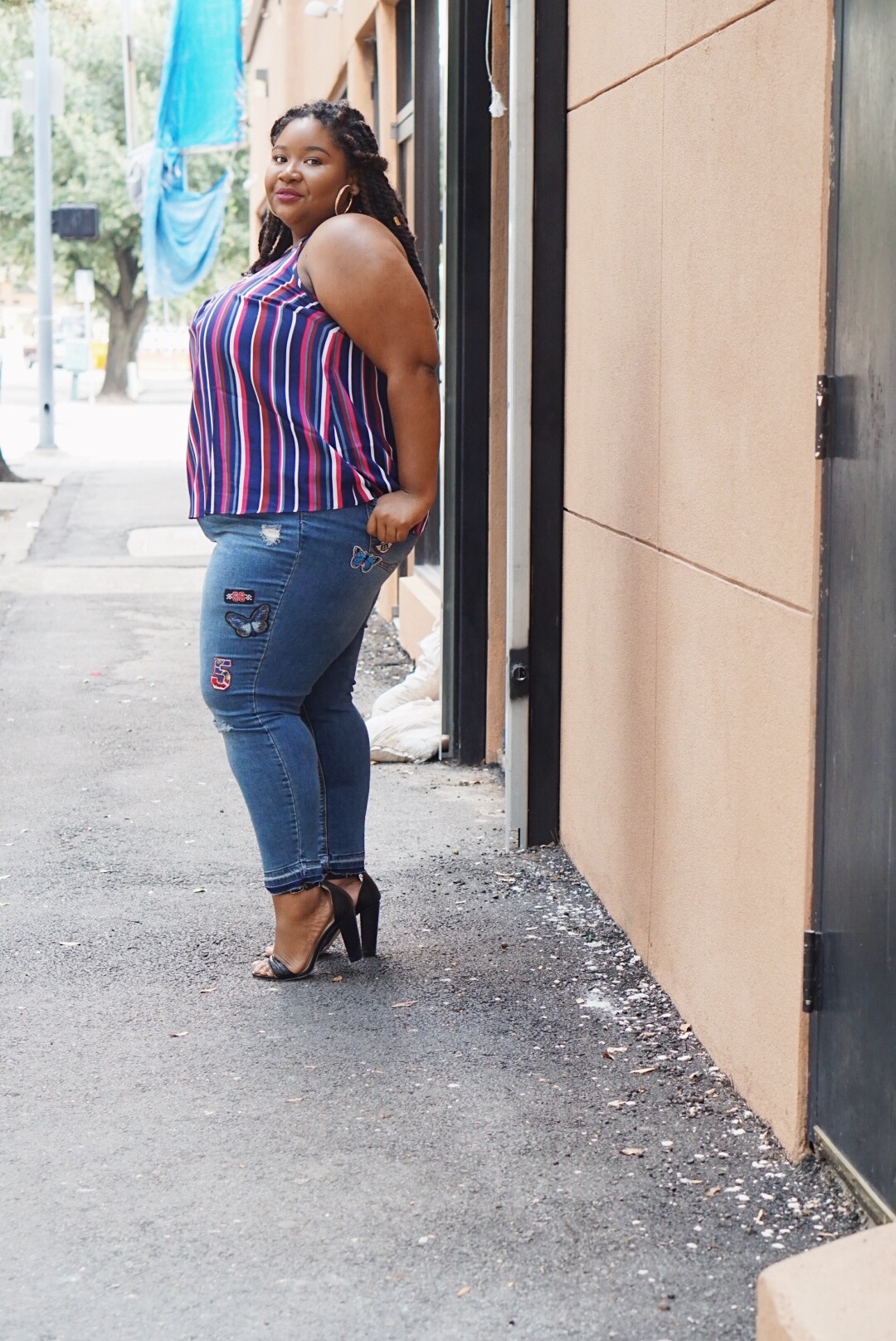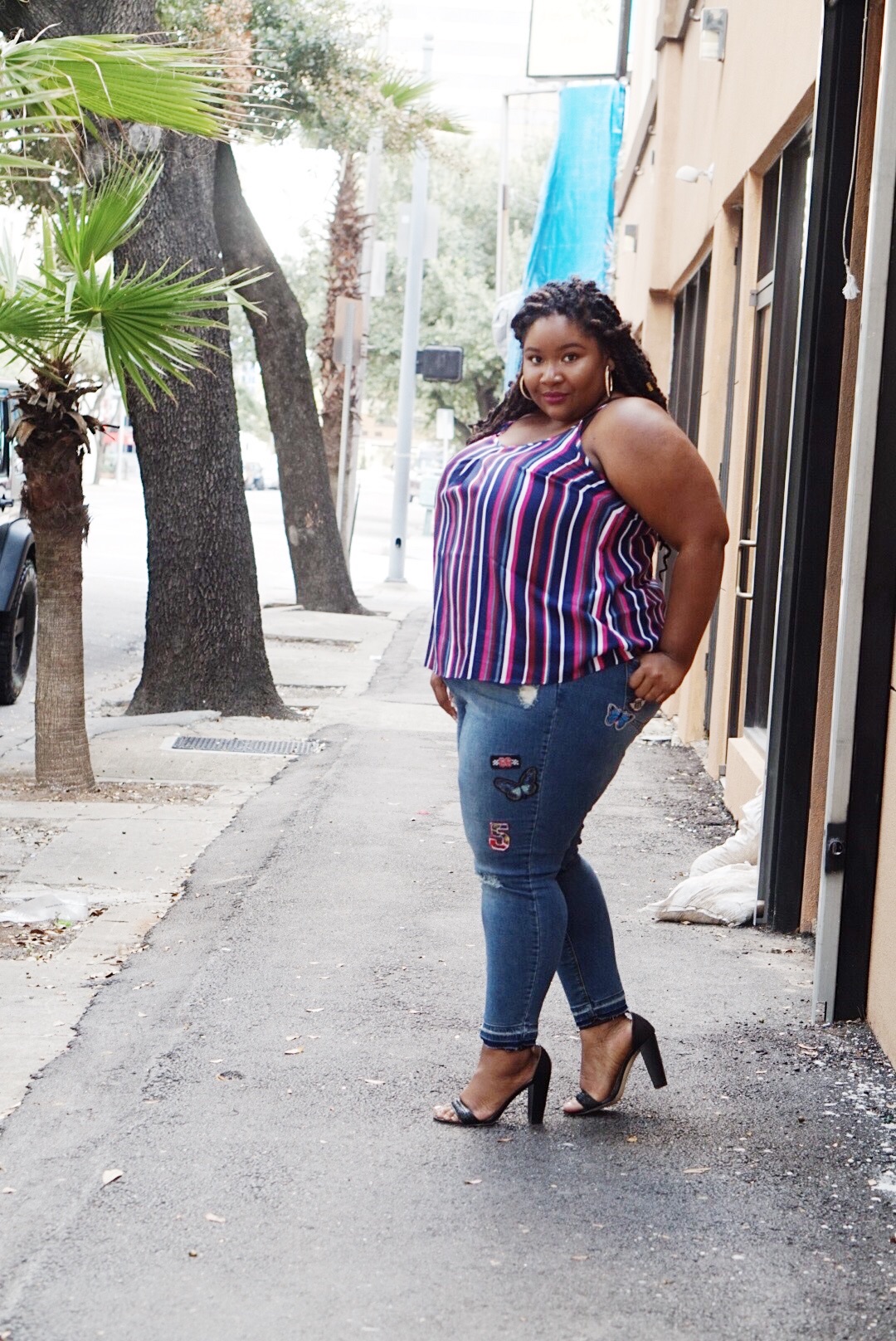 I definitely used to be one of those women, but I happened to experience a different situation that helped me get over the fear of showing and embracing the size of my arms.
From the time I turned 8 to my last year in high school, I was a cheerleader. Not only was I a cheerleader, but I happened to be the biggest cheerleader on every team I was apart of. I'm sure you guys understand how uncomfortable and self conscious I was all the time!
Well all of that changed sometime during my Junior year in high school. Being a plus size cheerleader helped me develop thick skin, and a non tolerant attitude about what I allowed to effect me. I would no longer allow myself to be overly critical about the size of my arms or my size in general. I was an excellent cheerleader and a caring person…the size of my arms had nothing to do with that.
Seeing as cheerleaders have their arms out pretty much every day of the week, I had no choice but to be comfortable with my body. Before I made the choice to love myself, any time I wanted to change something about myself it would be because of what other people would say or think. But living without fear allows me to dress the way I want. I'm not afraid to wear this beautiful multi stripped cami top from Simply Be and pair them with these patch jeans also from Simply Be. My arms won't stop me, because I am in control of my emotions.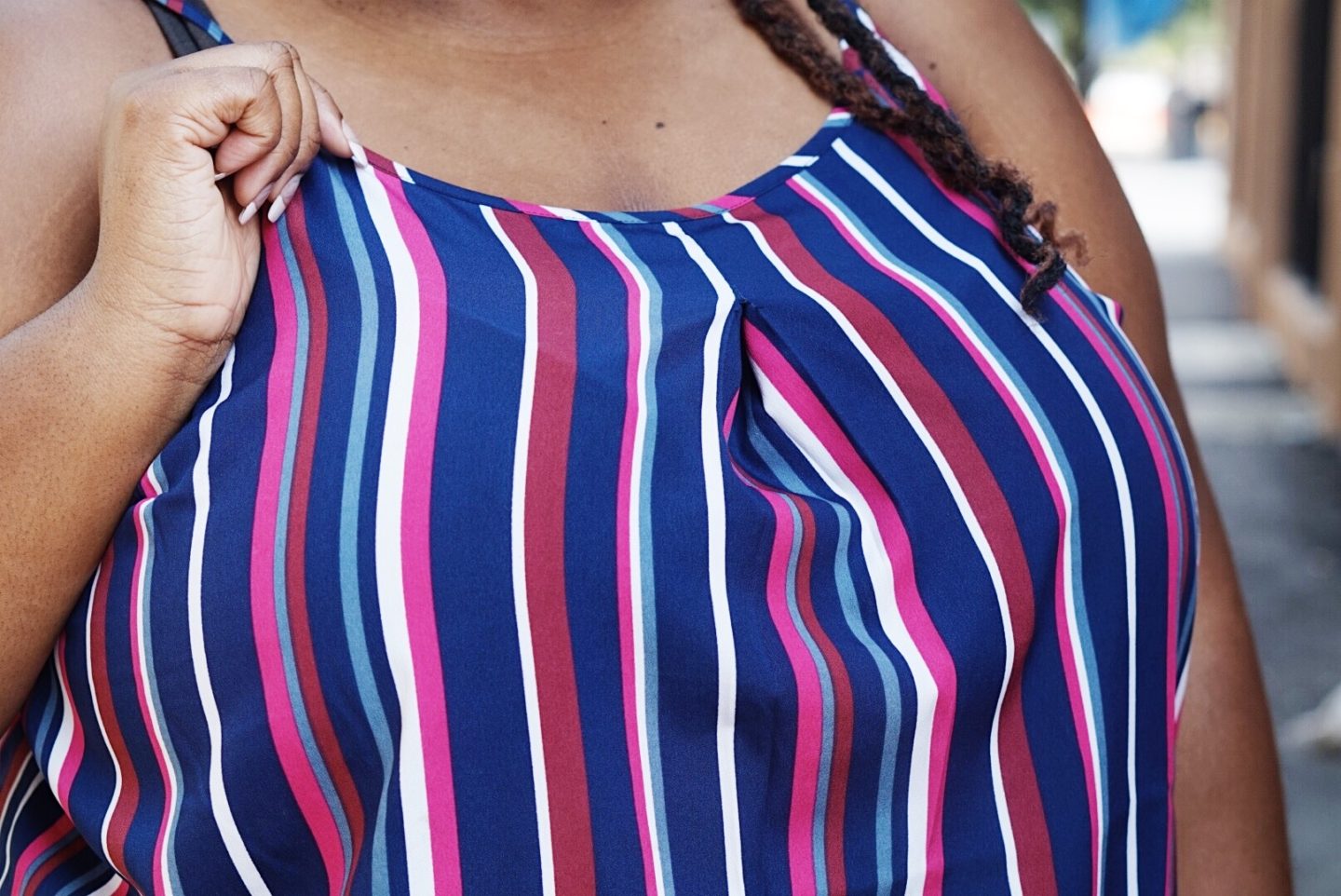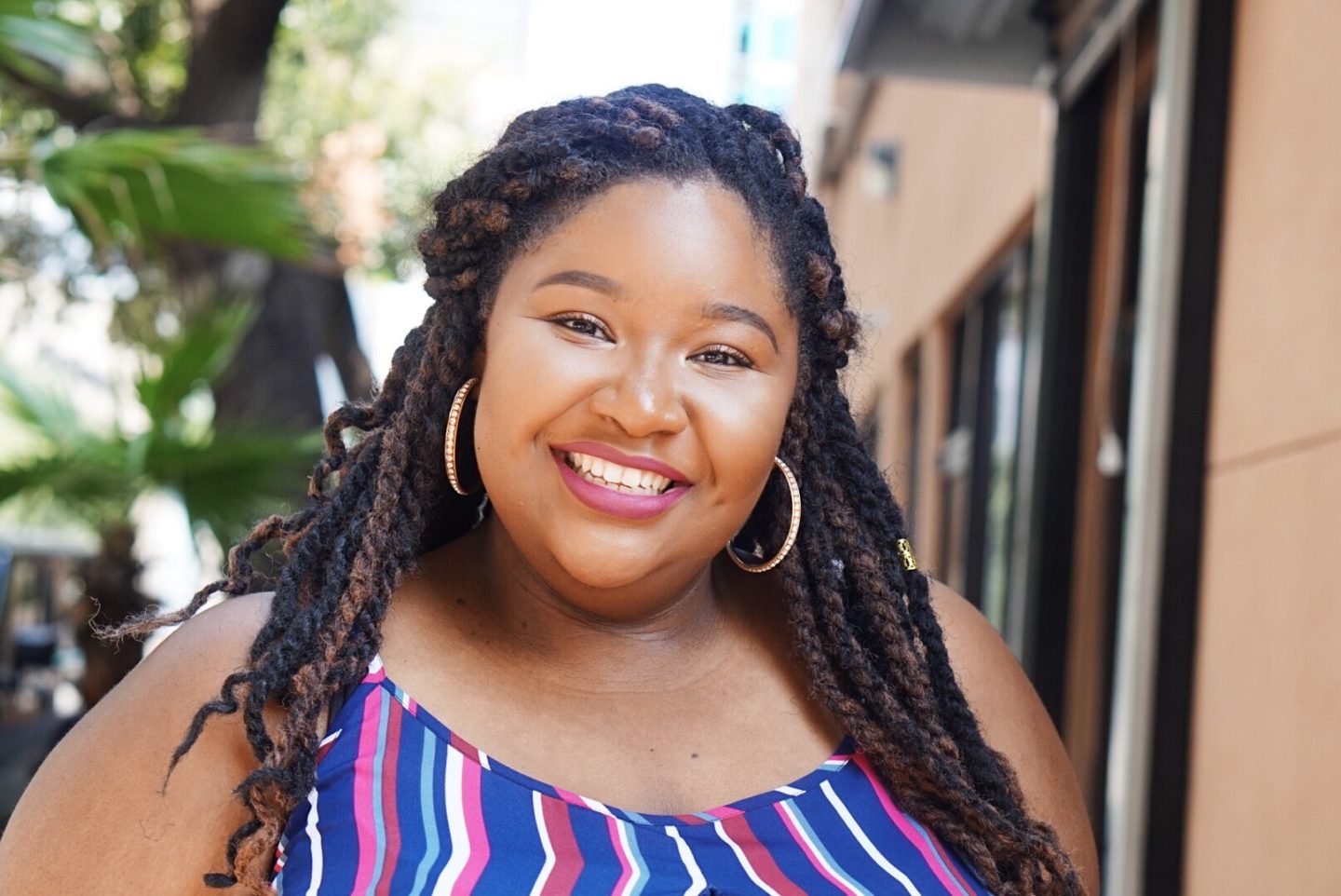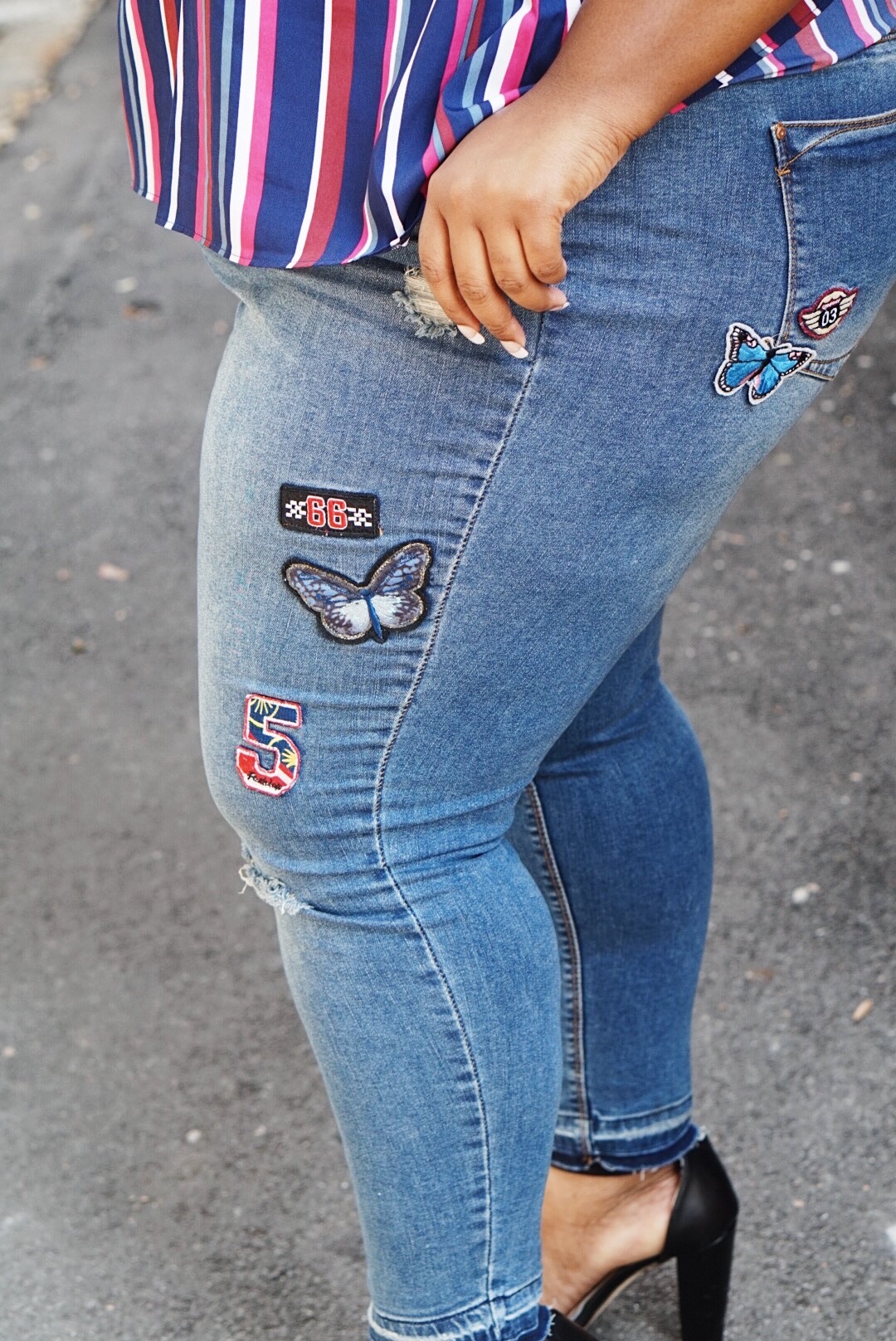 Foundation | Sephora Collection ; Eye Lashes | Maybelline & Urban Decay ; Lips | Sephora Collection & Revlon ; Setting Powder | Cover FX ; Setting Spray | Urban Decay
I am so glad I made that change back then. Something in me just snapped, and I was tired of being uncomfortable and worried about what other people had to say about me. So I decided to give my energy to more pressing things, my happiness!
Even as I began to gain more weight the older I got, I still did not allow myself to be self conscious about my arms. I just decided to make a choice to be mentally happy, than going crazy over what others would think about my arms. I chose to sport beautiful tops like this…big arms and all.
Tell me some stories where you had a hard time being comfortable showing off your arms…
*This post was sponsored by Simply Be. All opinions are my own & remain genuine
SaveSave